Helping Atlanta Area Clients Win Their Cases – Julie M. Essa
At our office in Marietta, Georgia we are helping Atlanta Area Clients Win Their Cases. You will always receive personalized and responsive legal services from a knowledgeable attorney. We are a small firm where your case will receive the time and attention it deserves. Your case will be handled from beginning to end by attorney Julie M. Essa, and her qualified legal team. Julie M. Essa is a skilled Attorney with over 2 decades of experience in Personal Injury Law, Criminal Law, and Family Law.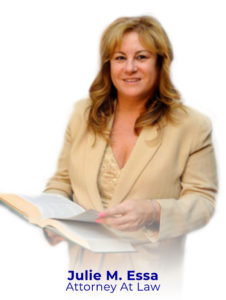 Attorney Julie M. Essa has been able to achieve positive results for many clients through successfully negotiated agreements. In cases that require litigation. Our legal team will be thoroughly prepared to effectively argue your case with attention to the facts and details that present your claim in the most favorable light. Our firm aims to build lasting relationships with clients based on trust and delivered results. For Accident cases (Personal Injury Law) There is no charge until the case is settled. Criminal Law and Family Law Clients appreciate our reasonable and FLAT fees as well as our dedication to seeking optimal results in each case. Payment Plans available, we accept all Major Credit Cards, Cash, and Cashier Checks.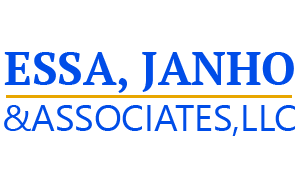 In addition to our service and our results, we are a firm that genuinely cares about the welfare of clients. When you retain our office to handle your legal matter, you can rest assured knowing that you have knowledgeable professionals who care enough to provide their full commitment to you. 
For Personal Injury Law Cases including Auto Accidents and Medical Malpractice, we will not charge you until we recover! This means TOP MEDICAL CARE AND LEGAL GUIDANCE TO YOU without the upfront expense! 
Visit our Law Firm in Marietta Georgia to get your Case started today!