Meet Attorney Noor E. Janho 
Small Enough To Care. Smart Enough To Win.
Meet Attorney Noor E. Janho
Attorney Noor E. Janho has been working in personal injury law for almost a decade. In this time, Attorney Janho has become an expert in dealing with insurance companies to fight for the rights of her clients. Additionally, she will also handle communicating with medical facilities and all other aspects of an injury case. She is able to communicate effectively with her clients while working with physicians and insurance companies to protect your best interest and win your case.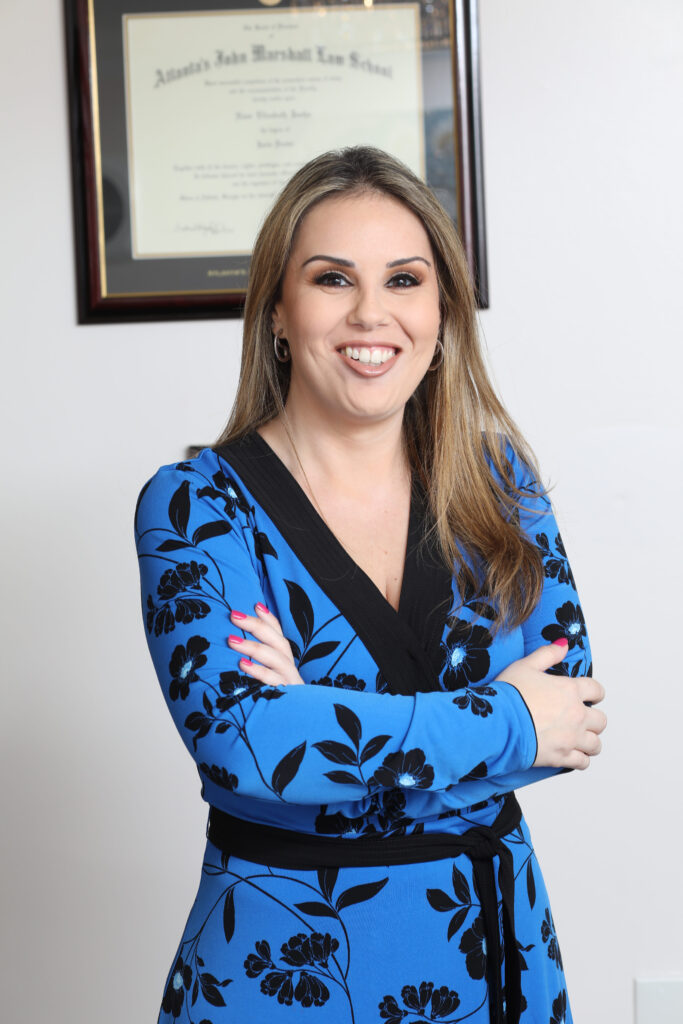 Attorney Noor E. Janho handles personal injury claims such as bodily injuries resulting from car, truck, and motorcycle accidents. Also, she is skilled at handling slip and fall cases snd dog bite cases. Attorney Noor E. Janho will provide you comprehensive and unique services seeking the best possible result for you. Her detailed attention to the facts of each client's case promotes her high success rate. Read about her success and positive results for clients in a host of Personal Injury Contexts.
Attorney Noor E. Janho also offers Family & Divorce Law and Criminal Defense Law to clients based in and around Atlanta and throughout Georgia.
Attorney Janho's focus is on you! No matter the nature of the case, she will fight for you. Her goal is to work diligently to get you the outcome most favorable to you. Whether you have a personal injury claim or a divorce, Attorney Noor E. Janho will meet with you, analyze your case, and explain the best possible outcomes and case scenarios. She will work tirelessly to achieve justice and protect the rights of her clients. 
Read what her clients have to say about her: 
"Noor E. Janho, Esq. is successful at getting the answers needed quickly to resolve cases. I met Noor during the time I was needing an honest and reliable criminal attorney. Thanks to diligence at uncovering the truth, I got the justice I deserved. I needed her services again for a civil case and got it resolved quickly. I highly recommend the services of Noor who have provided me personalized service that made me believe she cared about justice being served, whether working criminal or civil cases, I trust her services." -Jeanette Smith
2470 Windy Hill Road, Suite 165
Request Your Free Consultation Today!