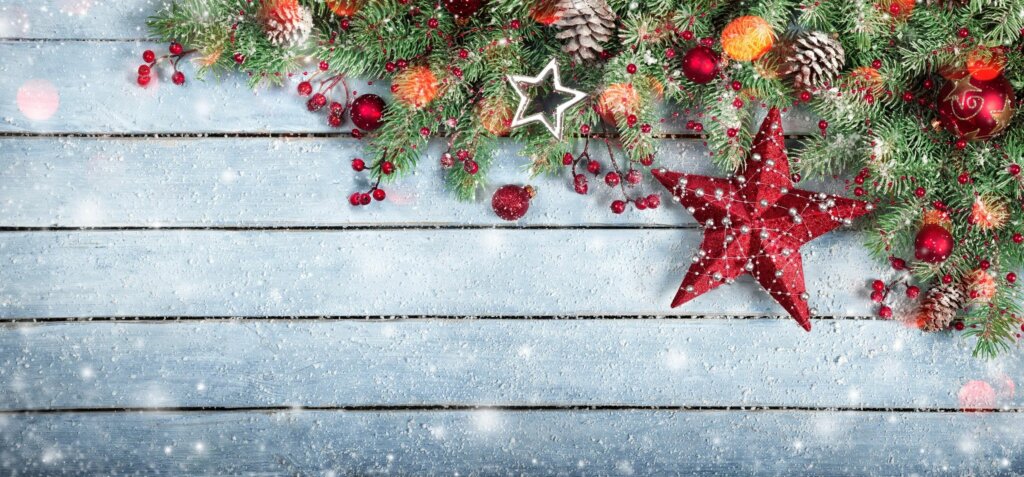 The holidays are usually known as a happy and exciting time. Unfortunately, it is also known for reasons that are less than jolly. Unfortunately, there is an increase in traffic accidents. Even if a car accident results in a fatality, many come with lasting after-effects and severe injuries sustained.
By recognizing the most common causes of accidents during this time of the year, you can better understand what types of claim you may be able to file if you are the victim of such an accident. Of course, knowing the risks will also help decrease your chances of getting into one. 
Traffic increases in Atlanta during the Holidays
Atlanta is one of the fastest-growing cities in the USA today. With Global companies, such as Mercedes-Benz USA, having their headquarters in Atlanta, traffic is bad year around. But it gets even worse during the Holiday Season.  Many people are quick to point the finger at careless driving or driving under the influence of drugs or alcohol.
Still, the truth is the cause is usually straightforward. The holiday season equates to more cars on the road increases the chances of a collision. In addition, it gets dark early. Mornings and late nights are often plagued with fog and sometimes even a bit of black ice. Therefore, it's vital that you take certain precautions.  Allow yourself lots of extra time to reach your destination and leave additional room between yourself and other drivers.
If the driver behind you honks impatiently let him pass but do not drive aggressively in response to other aggressive drivers. Remember it is not a contest on who can get to their destination faster, it is your life and the life of others you need to protect. Road rage is one of the biggest reasons folks get into collisions. Don't be one of them. Avoid accidents by practicing patience during the holidays. 
Holiday Gatherings often involve Alcohol take Uber even if you live further away!
Many people enjoy a cup of spiked eggnog or holiday punch at parties and other gatherings throughout December. There's nothing wrong with having some fun with friends and family and enjoying a drink or two. But there is a problem when drunk driving is involved. The National Center for Statistics and Analysis has found that almost 40 %  of all accidents during the week of Christmas resulted from drivers being under the influence of alcohol.
For those planning on drinking during the holidays, be responsible and keep alcohol limited and/or have a reliable designated driver lined up. Uber and Lyft both are affordable and are even easy to catch even if you live in the surrounding counties of Atlanta. Driving from or to Gainsville to Atlanta, for example, requires you to take dark roads that are hard enough to navigate without drinking. Check Uber ahead of time and budget your round trip and reserve your car. It will be well worth it and you can actually enjoy a few drinks without worrying about leaving your vehicle at some restaurant or bar.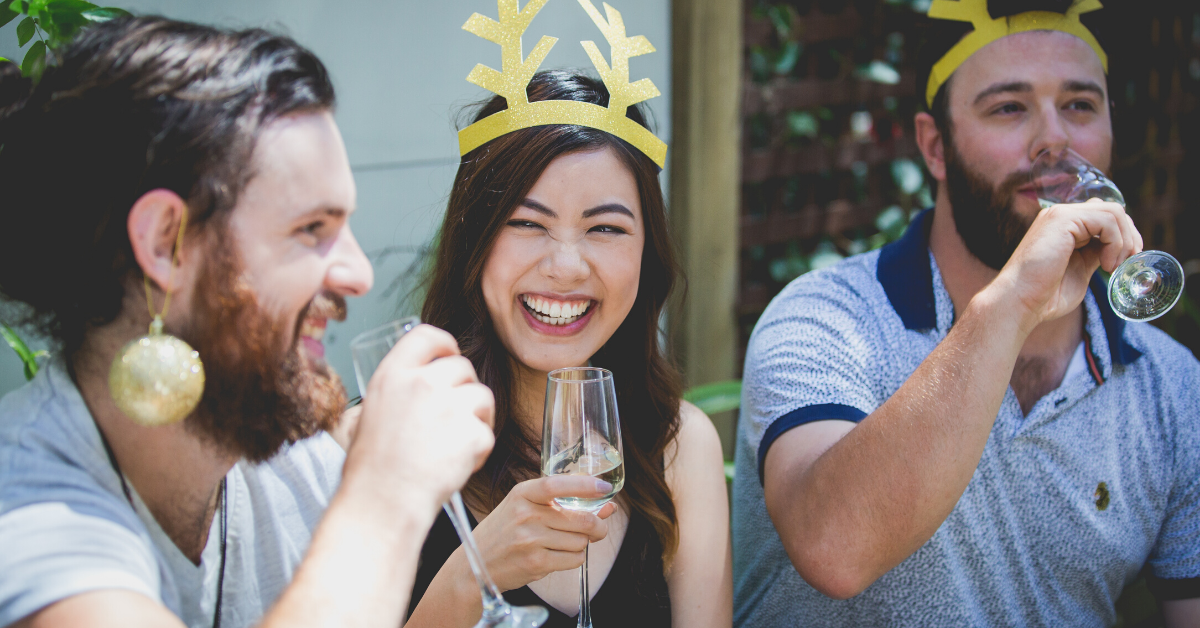 Keeping your Car maintained should be a Top Priority 
Many of us often are not as on top of our vehicle maintenance schedule as we should be. But the truth is that it tends to fall even more to the wayside when holidays like Christmas are swiftly approaching. After all, why spend all your money on new brake pads or replacement tires when you have gifts and decorations to buy instead? While it can seem like the prudent choice at the time, making sure you have enough funds for holiday spending by skimping on vehicle maintenance can prove to be a deadly decision. You can drive as carefully as you like. But the fact is that not investing in proper vehicle maintenance can leave you with a car that is unresponsive when and where you need it to be. So set money aside for unexpected vehicle repairs and tire replacement.
Be Prepared for the Unexpected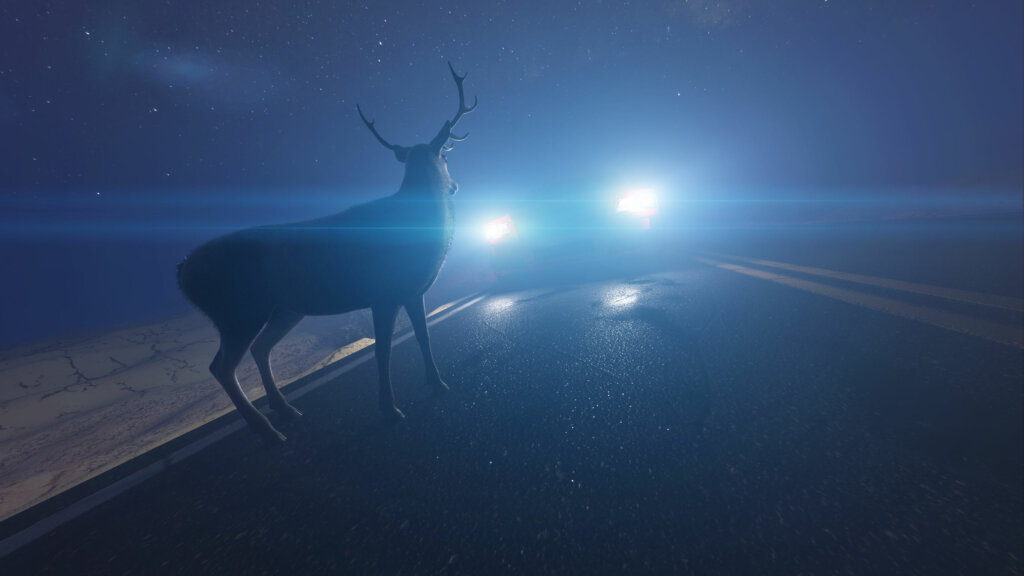 Many of us live in the surrounding areas of Atlanta. And though the weather is usually very manageable, we often have to take country-roads and back-roads that are not well lit. Those are often also more congested than usual thanks to apps like Waze. If you think you can avoid traffic by leaving major highways, secondary roads pose another set of dangers. Because they are often two-way roads and full of drivers who may be making risky aggressive decisions such as passing you, even if there is little visibility.
In addition, driving to the outskirts of Atlanta also poses the risk of encountering deer and other wild animals. They are usually as shocked as you are. The worst part, they freeze glaring at your headlights causing you to step on your brakes or *swerving in an attempt to avoid them. Unfortunately for you, if you hit a deer going fast you could easily have severe injuries in addition to totaling your car. Drive slower and use your fog lights when available and when there is no oncoming traffic. The city poses different types of risks such as multi-car pileups. Keep in mind that the first car that hits is usually the culprit. Additionally, you could get a ticket for following too closely while destroying your car and getting injured. 
*On the surface, swerving to avoid harm to your vehicle – or that animal in the roadway – seems to make good sense. However, it can sometimes be safer to take some impact. That's because swerving out of your lane can lead you into the path of more dangerous obstacles on the side of the road, or even into oncoming traffic.
Holiday Stress is Very Real
The holidays are wonderful, but, let's face it– most of us are also very stressed out during this time. There are presents to buy, food to cook, events to attend (or host) and sometimes traveling to do. Driving stresses is dangerous so it's imperative to de-stress before you get on the road. If you find that this is hard to do, try slow breathing techniques or squeezing a stress ball before you start the engine, or better yet, take Uber or Lyft.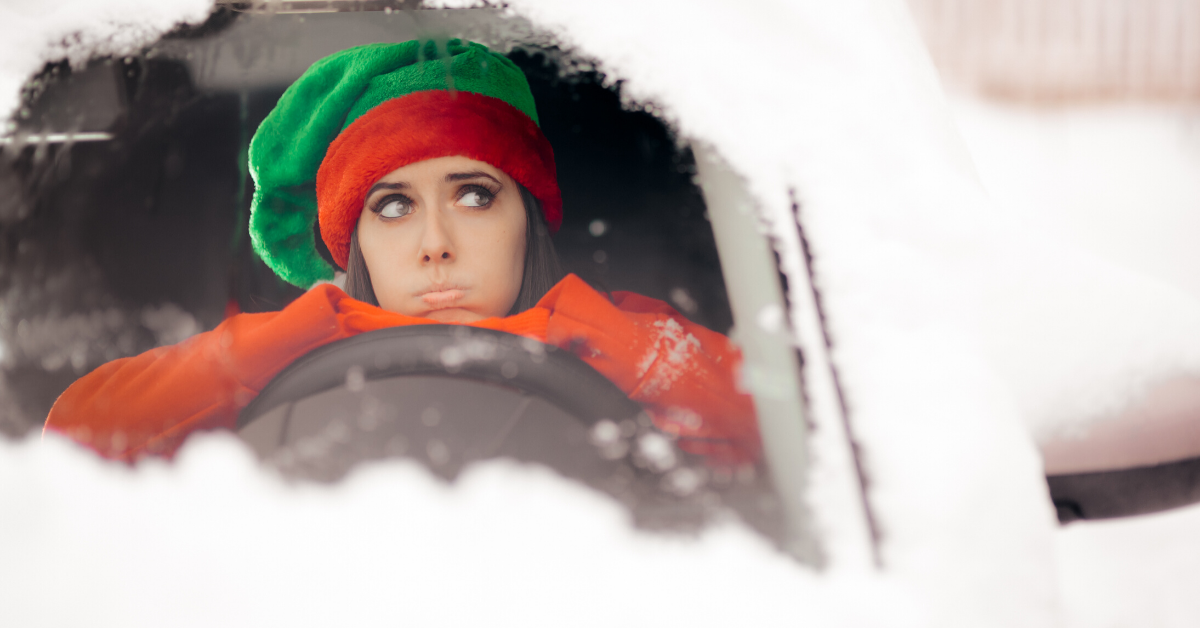 The Bottom Line
Sometimes despite precautions, accidents happen. If you are involved in an auto accident that was not your fault, and you live in the Atlanta, please do not hesitate to contact us. We often represent victims of Auto Victims as far out as Dallas, Cartersville, Gainsville, Jasper, or Blue Ridge Georgia. Plus many other smaller cities outside of Atlanta. Time is not on your side when it comes to car accidents and receiving maximum compensation for your accident. While nothing can take back the accident from happening, our Attorneys Julie Essa and Noor Janho are here to help navigate what happens next. 
Contact us by requesting your appointment below, or simply call our Law Firm at 770-285-9265.
Appointment
Request an Appoinment